Michael Fitzgerald: From Soldier to City Supervisor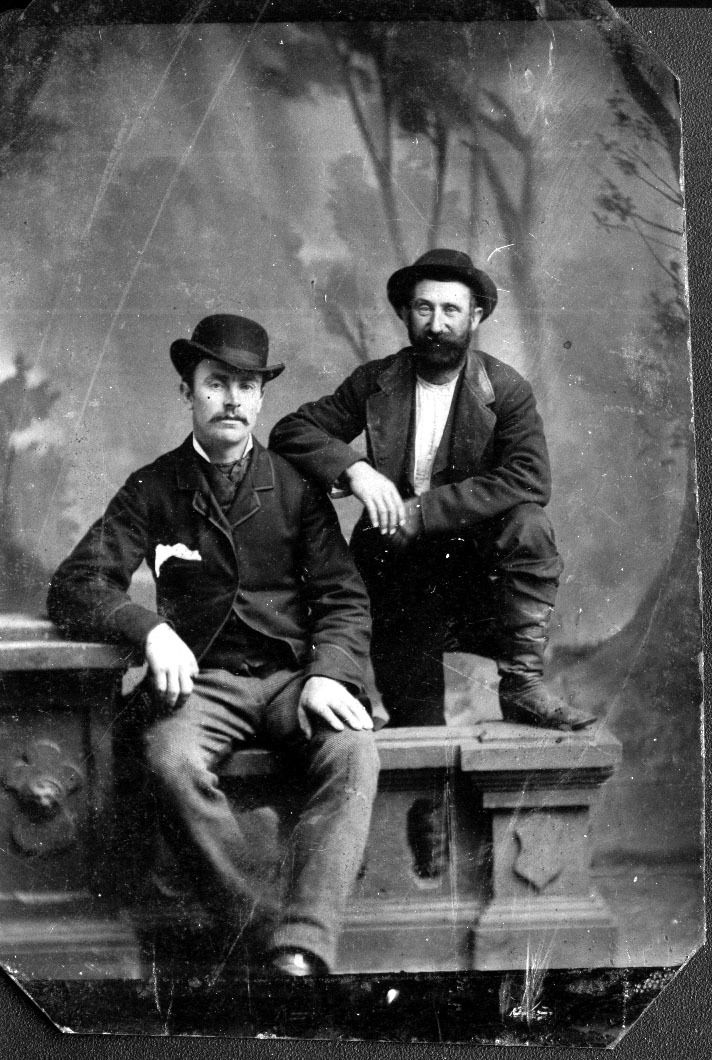 Tintype dated 1887, Michael Fitzgerald at right.
Born in Boston in 1846, Michael Fitzgerald journeyed to the Midwest as a small boy when his family settled in Milwaukee. At age 16, he enlisted in the Union Army, Company B, First Wisconsin Heavy Artillery Volunteers, serving for two years in the Civil War and injuring his leg.

He and his wife Agnes relocated their family to Lake Forest in 1878, settling in a cottage on a small farm on Green Bay Road, near the future site of the Onwentsia Club. They had five children. He became involved in local politics, serving for two terms as city supervisor. His sons Charles B. and John E. went on to be pillars of the community, establishing rival plumbing companies (Lake Forest Plumbing and Heating and J. E. Fitzgerald Plumbing and Heating). Both volunteered as Lake Forest fire fighters for years.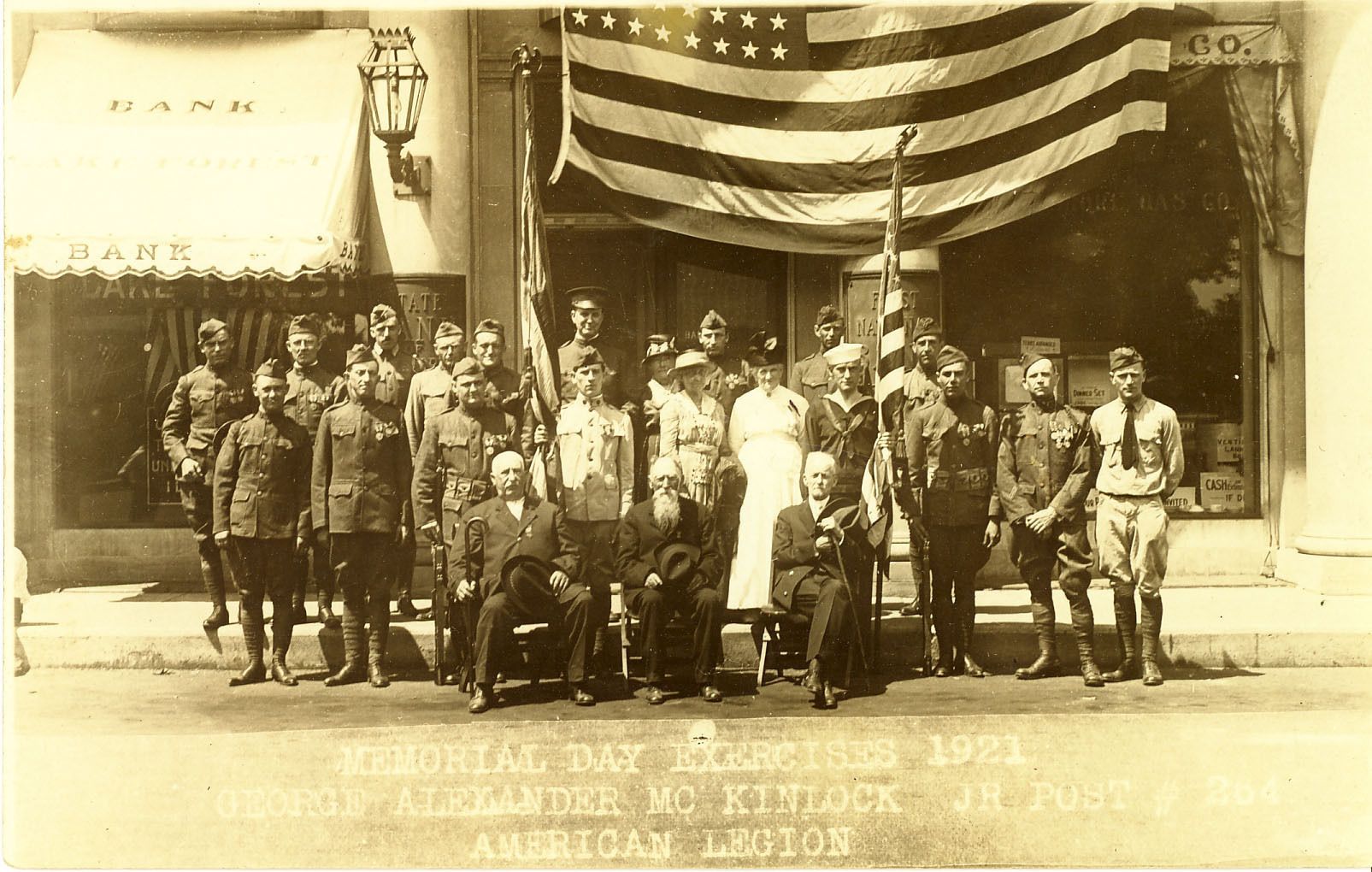 American Legion Post 264 in front of the bank building in Market Square, Memorial Day, 1921. Michael Fitzgerald is seated at left, next to two other local Civil War veterans.
Michael Fitzgerald organized the Lake Forest post of the Grand Army of the Republic in 1889, serving later as commander. When he passed away in 1927 at age 81, he was the last surviving Civil War veteran in Lake Forest.